20 Feb

How To Increase WordPress Website Speed : A Complete Guide

Do you want more sales, converting leads, amazing user experience, better ranking, and more traffic?

Website speed is a big thing that can help you. 46% of the people say, they dislike the bad loading speed of any website.

Even Google Says, Website speed is it's one of the major factors to rank any website.

Today in this guide, I will share the best tips and tricks to increase your website speed.

So without wasting time anymore let me tell you quickly.

Benefits of Good Website Speed

1. Good website speed enhance user experience. This is a thing that every brand is working on.

2. A good website means good user experience and good experience means, more sales and leads.

3. Helps you in SERP's ranking. As I mentioned earlier, Website speed is google one of the ranking factors.

4. Good Website Speed can definitely help you to achieve your marketing goals.

These are only a few benefits of having a good loading speed of your website.

Now, the question comes in mind.

How can I check my website loading time or website speed?

I have the answer to your question.

It's a very easy process.

Check Your Website Loading Speed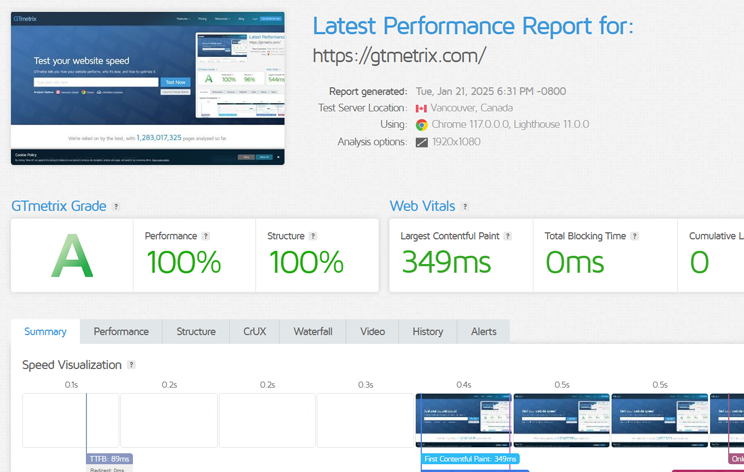 It's important to know the right now speed of your website before optimizing it.
It's very easy and free. In the market many tools are available that help you to know your website speed and also help you to know, how can optimize it.
You can use any tool like — GT Matrix, Pingdom, Page Speed Insights (Developed by Google).
As an example, I'm using Page Speed Insights.
Search Page Speed Insights on google.

Click on the first result.

Put your website in the search bar and click on Analyze.

That's it! It's a simple way to check any website speed.
How to increase or optimize your website loading speed to achieve all these benefits?
Tips & Tricks To Optimize Website Speed
I've shared just 8 tips with you to optimize your website loading speed.
Hope! It will help you.
1. Minify CSS, Javascript And HTML
The first tip to optimize your website is minified codes like an unnecessary comma, characters, and space.
By minifying all these things you will get to see the amazing website speed difference.
You can do this very easily and if your website on WordPress then it gets easier.
Plugins like — Wp Rocket is one the best plugin to make it work done.
2. Reduce Redirects
Every time a page redirects to another page and user has to wait until the HTTP request-response cycle to complete.
3. Use Browsing Cache
Caches are the ones the best way to optimize your website speed.
Basically, when a first-time user visits any website, a browsers cache stores a lot of information like — stylesheet, images, javascript files, etc.
And when the next time the user visits that website again then it's doesn't take time to reload all these things.
By using tools like – Yslow, you can see and set your browser cache expiration period.
4. Use CDN
CDN also is known as Content Distribution Network are a network of the server that used to distribute delivery of content.
When you use CDN on your website. Its store copies of your content at multiple geographically diverse data centers and this helps users browse your website very fast and reliably.
You can use Cloudflare services to take benefit of CDN and it's free to use.
5. Invest In Good Hosting
This is a very important part of website speed optimization.
Nowadays, people are investing a very good amount in hosting. Because they know its importance.
I will suggest you to go for cloud hosting. If you are running any big website or blog.
You can also choose shared hosting because in beginning cloud hosting gets a little bit expensive in price.
Right now in the market, some best hosting providers are — Siteground, Bluehost, Reseller Club, Hostgator, etc.
6. Optimize Images
Literally, this is a very common mistake. Bloggers and website owners do.
Image is important to make your blog or website attractive and beautiful.
But, if those images are increasing your website loading speed then what theirs benefit?
I'm not saying you, to don't put images in your blog. Instead, you can optimize them and compress them.
In the market, many tool and websites are available that can compress
Or if your website built on WordPress then hundreds of plugins are out there to help you.
7. Don't Embed Videos
Yes! Don't embed any video directly to your blog post or on your website pages.
Leverage other platforms to save your storage and to increase your website speed.
I know, multimedia are important to increase the user experience of your website.
But, you can do it, in more better way.
Instead of uploading direct video in your website. Upload it on websites like – YouTube, Vimeo or DailyMotion.
By doing this, you can fulfill your users need and can also save storage space and this will also help you increase your website loading speed.
8. Accelerated Mobile Pages
Almost every big website on the internet is using AMP to boost their website speed.
The number of mobile users worldwide is greater than desktop and tablet users.
So, our priority should be increase website loading speed for mobile users.
AMP is the best way to optimize your website speed for mobile users.
The integration of AMP is very easy and if you are using WordPress then it's easier.
You just have installed an AMP plugin to make your website amp supported.
9. Choose Lightweight Theme
Theme also plays a major factor in website speed Optimization.
You lightweight and I will suggest you invest in a premium theme.
Themes like – GeneratePress and Astra are good websites.
Conclusion
Website speed matters a lot and you should worry about it.
Because, Only a bad website speed can be the reason for the loss.
You can lose a potential customer, Lead, Sales and rank.
These are the only few tips to optimize your WordPress website speed or loading time.
Hope! You got it informative.